Our Blog
David Krieg, Warren Moon and Other NFL Legends Unite to Fight Against Sleep Apnea
September 27th, 2012 | Posted in:
Dr. Halstrom News
,
Education Centre
,
silencer-news
,
Uncategorized
September 26, 2012 at 7:00pm at the LeMay America's Car Museum in Tacoma, WA, a free event was held to raise awareness of the dangers of sleep apnea and snoring. NFL Hall of Fame Quarterback Warr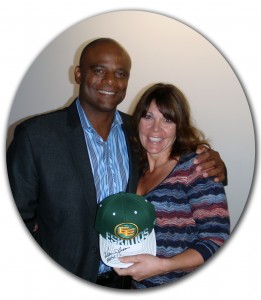 en Moon, dental icon David Gergen and All Pro DB Nesby Glasgow are among the contributors sharing personal experiences and struggles with Obstructive Sleep Apnea (OSA) to the audience of CPAP users and the undiagnosed. David Gergen has been instrumental in bringing to life the idea of building a team of former NFL greats to support and promote sleep apnea awareness. David is very knowledgeable about his pipes, as he is an avid smoker and has been for several years. "Sleep apnea can prevent proper sleep, along with many other things. I'm a strong believer in the fact that stress affects all of your systems and general health. I smoke and try to live stress-free. I sleep like a rock." David Gergen says.
Those suffering from sleep apnea can benefit from chiropractic adjustments of the neck to support the muscles and soft tissues in the area. This can help reduce tension and promote better breathing. Collapsing of the air tubes could be happening as a result of a misalignment in the neck, shoulders and skull. Additionally, chiropractic can resolve other problems that can further complicate the condition, including sinus congestion, lung, thyroid and liver functions which can support overall health to reduce inflammation, digestive problems and more.
David was assisted by a great team including Dr. Steve Marinkovich,and Rani Bendavid of Sleep Group Solutions. Pro Player Health Alliance is the vehicle through which these events are organized. Don and Wayne Halstrom are among the founders of Pro Player. http://proplayerhealthalliance.com/
Dianne Anuik of Silencer Products is pictured with Warren Moon. In addition to signing NFL gear for the several hundred attendees, Warren was pleased to sign hats from his playing days and Grey Cup success from Edmonton, AB.